Smarter HR Case Management for Labor Relations & Employee Relations
The Last HR Case Management Solution You'll Ever Need
On Time. On Task. Online.
Automate and collaborate to keep your entire team in the loop. Documentation and data accessible anytime and anywhere. Deadlines met. Compliance complete. Judgments indisputable. And your company's reputation untarnished.
No Second Guessing
Critical labor relations & employee relations insights at your fingertips. A central repository of information, historical data, and predictive analytics to feel confident that your company takes the right course of action every time.
Management, Multiplied
It's a timesaver, a money saver, and a task saver all rolled into one. No matter how many unions are represented or how geographically dispersed your workforce may be, you only need one platform to accomplish every task.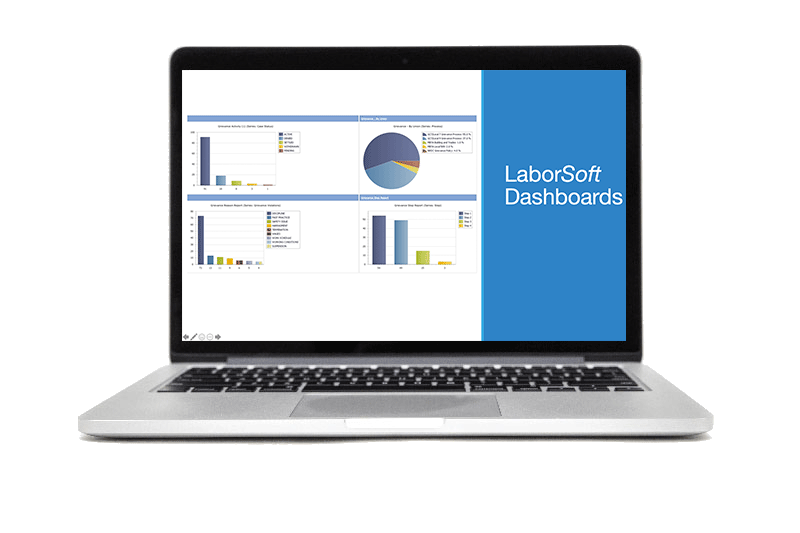 Don't Just Settle Labor Relation & Employee Relation Disputes, Stop Them From Happening Before They Occur.
Focus on the people, not the problems. Implement, configure, and begin solving tough HR business challenges. Take control of employee and labor relations management and build a more productive and successful working environment for your company to thrive.
TESTIMONIALS
What our customers say
"LaborSoft provides one simple, configurable tool, to execute and manage all HR events."
"LaborSoft allows management and Board of Directors to make better, more informed business decisions moving forward the organization's mission."
"LaborSoft has made it easy for our office to track and process HR issues in-house. It has saved the county both time and money."
Laborsoft is the trusted partner of more corporate and commercial brands, municipalities, government agencies, and nonprofit organizations to help improve employee relations, mitigate risk of HR lawsuits, and create a more successful workplace.
Stay informed, never miss a post!
Stay up to date with the latest industry news, posts, and resources from LaborSoft.