Innovative HR Solutions that Move People to Succeed
The word "Strike" can send shivers down the most resolute of leaders' backs, though none more so than those in the transit industry. Employee disputes, whether union or at-will hires, can shut-down operations in the transportation industry in the blink of an eye. HR manager need to do much more than keep the peace, they need to arm themselves with the resources to see potential issues before they surface.
LaborSoft's case management solutions provide transportation and transit authorities with the tools they need to manage workforce issues, union grievances, and labor relations from initial report through resolution. Our technology mitigates risk of employee bottle¬necks, helps dispersed locations and field operations streamline compliance, and lets you centralize employee events to focus on the people that help run governing agencies.
Improved Employee Relations Tracking
Use dedicated tools and resources to oversee HR disputes, corrective actions, leaves, dismissals, reviews, assessments, and exit interviews.
Complete HR Documentation
A central repository for all investigative materials including documents, interview notes, pictures, and videos ensures secure storage, categorization, and access to all parties involved in dispute resolution.
HR Reporting & Analytics
Implement intelligent insights to better assess workforce trends, forecast employment needs, and reduce the likelihood of potential problems arising before they become costly labor issues.
Union Compliance & Collaboration
Oversee compliance through individualized management in a consolidated system to ensure timely results of individualized union grievances and avoid penalties for missed deadlines or non-compliance.
Enhanced Labor Relations Management
LaborSoft offers the tools your transportation company needs to ensure grievances and arbitration are resolved in a timely and consistent manner.
---
Maryland Transit Administration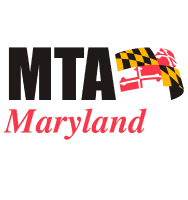 Location: Baltimore, MD
Industry: Transit
Employees: 3,400


Before LaborSoft: Maryland Transit Administration (MTA) relied on a combination of spreadsheets and paper files to track and report on employee and labor relations cases. Using multiple systems to access information and process employee cases proved time consuming, created processing errors, and did not give MTA leadership a clear view of the case resolution process.
With LaborSoft: the MTA has created a central repository for both ER/LR case data. Information can be quickly accessed, and staff can collaborate on employee and labor relations issues. MTA leadership now has comprehensive reports and dashboards to recognize trends, and take proactive steps to change and better their organization.
---