MOVE PEOPLE TO SUCCEED WITH INNOVATIVE HR SOLUTIONS
The word "strike" can send shivers down the most resolute of leaders' backs, though none more so than those in the transit and transportation industries. Employee disputes, whether union or at-will hires, can bring operations to a grinding halt. HR managers need to do much more than keep the peace—they need to arm themselves with resources to see potential workforce issues before they surface across dispersed locations and field operations offices, while also trying to keep governing agencies running smoothly.
Transportation and transit authorities rely on LaborSoft's case management and employee & labor relations solutions to manage workforce issues, union grievances, and labor relations cases from initial report through resolution. These can help your authority:
Keep tabs on union compliance & collaboration to ensure timely results and avoid penalties
Keep track of multiple workplace grievances & arbitration cases within a single system

for easier maintenance of employee & labor relations
Reduce the likelihood of potential problems

BEFORE they gain momentum with

intelligent insights, enhanced workforce analytics, and streamlined reporting tools
---
Maryland Transit Administration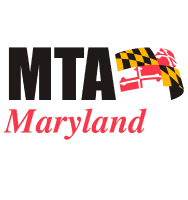 Location: Baltimore, MD
Industry: Transit
Employees: 3,400


Before LaborSoft: Maryland Transit Administration (MTA) relied on a combination of spreadsheets and paper files to track and report on employee and labor relations cases. Using multiple systems to access information and process employee cases proved time consuming, created processing errors, and did not give MTA leadership a clear view of the case resolution process.
With LaborSoft: the MTA has created a central repository for both ER/LR case data. Information can be quickly accessed, and staff can collaborate on employee and labor relations issues. MTA leadership now has comprehensive reports and dashboards to recognize trends, and take proactive steps to change and better their organization.
---