Compliance & Legal
Save the Office Holiday Party! 3 Tips For HR at the Holidays
Many companies are canceling the annual office holiday party due to HR concerns. Here are 3 ways you can boost engagement and keep your party going.
---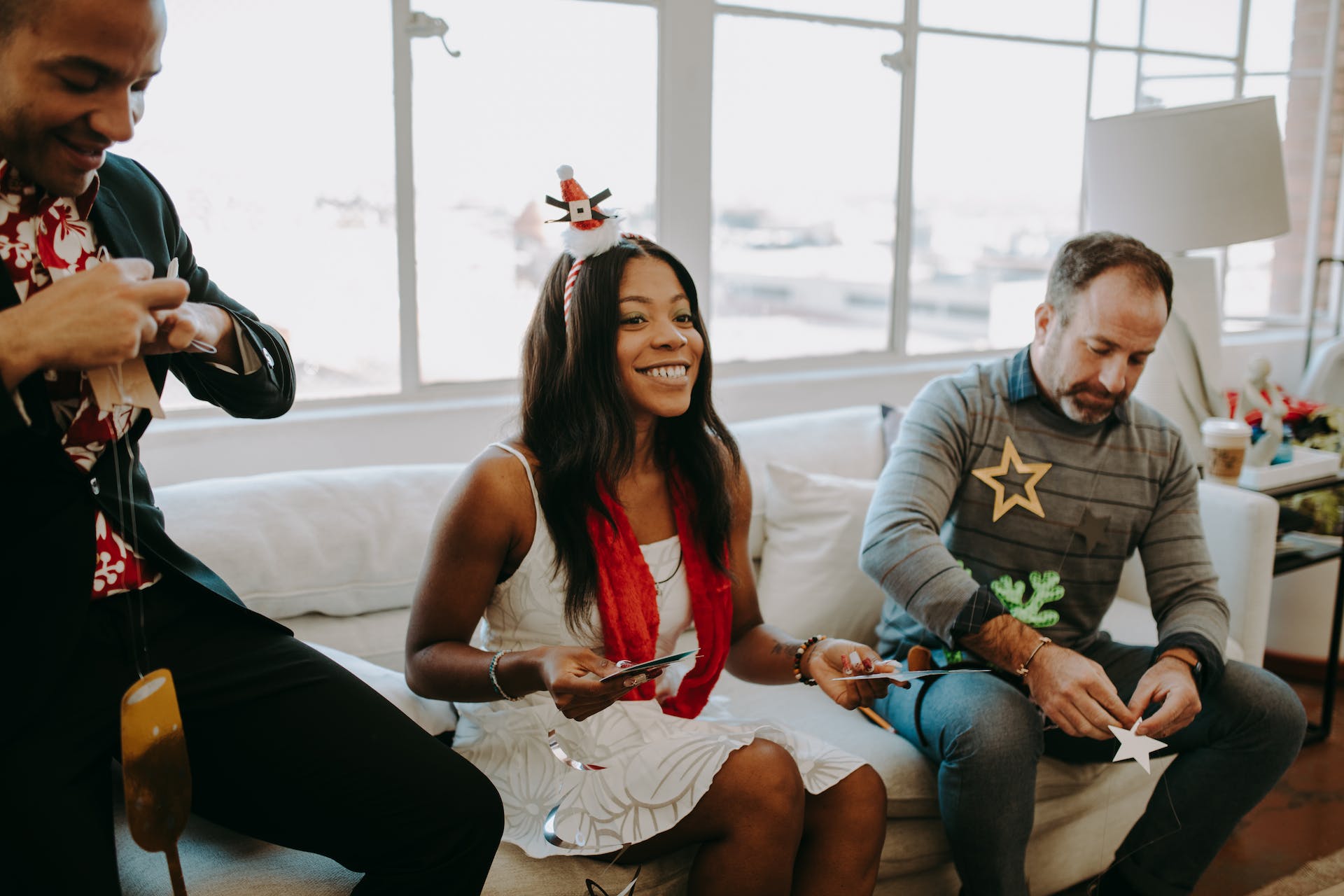 Remember those black-tie holiday parties where Joe Junior from Accounting chatted up the VP of Operations over cocktails and passed hors d'oeuvres? Though not too long ago, the office holiday party's transformation to a scaled down version of its former glory has been a long time coming – a telling tale of the changing times, the changing workforce, and the changing HR.
While no one is shedding a tear for the lack of heels and 3 piece suits mingling over the sounds of upbeat Christmas music and forced banter, this year's soirees are being toned down even more, if they are being held at all.
Is the Holiday Party More Than An HR Headache?
Some companies are hiding their vigilance behind budget cuts to avoid appearing vulnerable. However, explosive news stories of harassment across multiple industries have continued to have a trickle-down effect, proving that no brand and no individual is impervious to accusation and guilt. Businesses and HR are taking a much firmer stance against employee issues and the holiday party is coming under intense scrutiny and struggling for survival.
It's typical for employee complaints and HR issues have a noticeable uptick after a holiday party. Boozy benders and lack of good judgment tend to have that effect. And while never taken lightly, this year companies and HR Departments are taking preemptive action to avoid potentially undesirable outcomes. That may even include canceling the holiday party.
Increasing numbers of companies are unfortunately opting to cancel their company parties as party-related HR missteps continue to get into the news. However, those who are still holding events are taking some great steps to mitigate the risk of HR issues and employee complaints.
How to Update Holiday Party Plans — and Keep That Company Culture Going
Here are three key suggestions for toning down the holiday party, celebrating with coworkers, and ensuring the spirit of the season isn't overshadowed by the spirits of the season.
1. Limit the Liquor
Forgo the open bar. Options like sparkling juices, punch bowls, hot cocoa, peppermint mocha coffee, spiced ciders (hot or cold), egg nog, and ice cream floats can all be great alternatives!
If you must have libations, consider drink tickets or a full cash bar to naturally discourage overindulgence. You might also consider limiting options to wines and beers. A few stiff drinks can be one way to have fun, but there are better ways to embrace the business trends that are influencing the workforce this year.
2. Invite Families
If you are holding a weekend event, make sure the invitation includes the whole family and encourages everyone to attend. A mix of employees, their partners, and their children can make it a more lively party with plenty to talk about and new faces to meet. It will also be more inclusive.
All in all, a family party is often more meaningful than the a gathering of the same familiar faces that are in the office each day. Your party doesn't need to feel like another meeting. This sort of engaging event is great for employee relations. Having kids and spouses around also does a good job of encouraging folks to leave the work talk at the door and stick to topics and behavior that the whole family can enjoy.
3. Midweek Party
Believe it or not, today's workforce is more apt to want a lunchtime party or event held during the workday to enjoy time with peers and celebrate as a team rather than have it cut into their free time. Especially at this time of year, it can be hard to fit in yet one more party in the already-booked weekend evenings.
Holding a party midweek and midday makes it feel more like a gift to employees and shows that the company is purposely devoting time to culture and employee engagement. Daytime parties are also less likely to involve commonly-seen HR issues that can result from parties at night, where drinking can be heavier and mindsets are further distanced from the workday.
Remember, Holiday Parties Are For Fun!
The holiday party should be a team/morale building event, not an obligation. Encourage employees to attend, but don't enforce it. Companies should also think twice about hanging those mistletoe decorations and opt for free-flowing laughter over free-flowing alcohol. A re-envisioned event can ultimately be more reflective of your team and your brand while also more fun for everyone.
Company culture plays an essential part in today's workplace, and your holiday party should illustrate the personality and positivity that you stand for. Follow the tips above and it can be well received without all of the pomp and circumstance from the past, providing a safe and enjoyable experience for all.
Contact the LaborSoft team to learn more about everything we can do to help you improve communications, build a more collaborative, safe, and supportive workplace, and reduce the likelihood of costly litigation. In the meantime, feel free to check out our guide on how to make sure you've got not only happy employees this holiday season, but a happy HR team, too!
Sign up below to receive up to date information on Employee Relations and Labor Relations News!
Explore more Employee Relations & Labor Relations content