Employee grievances, arbitration, and litigation have increased exponentially over the last 5 years. No business is immune to labor relations disputes. Google, Walmart, and Bank of America (to name a few) have all felt the sting of legal woes to the tune of monetary losses and damaged reputations. If found liable, companies stand to lose millions in revenue, partnerships, and the expensive buy back of character with regards to public relations and redemption.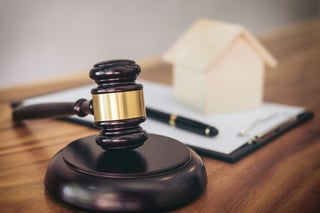 Today's businesses are turning to
case management
and labor
relations software to ease the blow of potential catastrophic complaints. In addition to streamlining the employee grievance process, the right labor relations solution should offer the tools and capabilities to help you mitigate the risk of employee lawsuits altogether.
3 Must-Have Technology Tools for Labor Relations Management
Intuitive Analytics
One way to avoid the legal implications of employee disputes is to avoid this entirely. In order to do this, you need a way to identify root causes of issues and identify slowdowns in productivity that can be signs of impending complications. Business intelligence software and customized reporting can help to alert you to potential problems and frequent complains to address these situations or augment corporate policies before employee issues arise.
Corrective Action
Once you've identified a potential risk, taking appropriate action "by-the-book" can reduce the risk of a lengthy legal battle. From handbooks to codes of conduct, a labor relations management system should help you contain the resources needed for employees to fully understand their rights and responsibilities. It should outline corrective actions from written warnings through termination procedures. There should be no question as to HR procedures, and the direction management needs to take in order to improve the situation in the workplace, and/or take steps to support the employee in their position.
Central Repository
Should a situation escalate to an employee grievance or documented dispute, in an attempt to avoid arbitration or litigation, you require complete transparency into the events leading up to the issue. A central database for case management has proven crucial in these situations. In addition to recording all statements, documenting the grievance down to the smallest detail, and assembling evidence or key materials in which to support your case, having a collaborative virtual workspace in the cloud in which to house and access this information on-demand will ensure that nothing falls through the cracks.
LaborSoft is the leading partner for HR Case Management technology. Our innovative system provides the capabilities, intelligence, and flexibility companies need to oversee today's employee and labor relations issues.
Through an engaging, user-friendly interface with point-and-click features, we make it easy to store, search, and archive case-related information. LaborSoft's documentation, tracking, and reporting ensures HR grievances are facilitated quickly and accurately to save your company time and money managing HR investigations and minimizing employee lawsuits.
------------------------------------------------------------------------------------------------------------------------------------------ Contact us for a customized demonstration and learn how LaborSoft can help you improve communications, build a more collaborative, safe, and supportive workplace, and reduce the likelihood of costly litigation.