is arbitration of harassment claims the best course of action?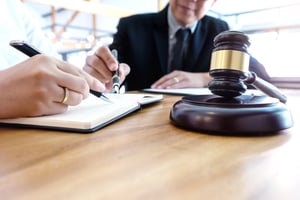 About a year ago, employers relished a major win when the Supreme Court upheld class-action waivers in arbitration agreements, giving them the power to stop employees from banding together to file claims for work-related issues, instead forcing each to file an individual claim. Coming off the heels of this victory, employers have been structuring contractual relationships, including many with independent contractors, with arbitration programs to resolve work-related issues. Some companies, like Uber, chose to exempt harassment claims from their mandatory arbitration programs before the Supreme Court's decision. But, is this the best course of action when dealing with employee harassment or employment discrimination claims?
Arbitration's Advantages
Many employment law attorneys and legal associations support alternative dispute resolution and consider it a good option for harassment or discrimination claims. Since litigation can be a very time-intensive process, requiring employees to spend a lot of time in court and out of the office or workplace, many employers and employees opt for arbitration, being a speedy, efficient, and fair process that also cuts down on high litigation costs.
In fact, Chris Scheithauer, a California-based attorney with McDermott Will & Emery, recommends that employers structure arbitration agreements to match the broad scope of the law, and after arguing in months-long court cases, purports that the arbitration process is "immensely sped up, which can benefit everybody." Also, since arbitration hearings have the luxury of being held privately and are not in the public record, they decrease the probability of a public-relations nightmare or scandal for employers. Employees sometimes also benefit from arbitration since employers pay all arbitrators' fees and even legal costs incurred to the employees.
Considering Court
Employers should be aware of the fact that since claims are kept private, this can benefit the employee more during the arbitration process. For this reason and others, including the fact that statements made during arbitration or to media outlets are not protected speech, employers sometimes opt to bring their claims to court if they want to defend themselves and have it be part of the public record. Scheithauer points out that this way, employers and/or employees cannot be sued for defamation based on statements they make in court or court documents.
Noah Finkel, an attorney with Seyfarth Shaw and co-counsel in the notable Epic Systems Corp. v. Lewis collective-action Supreme Court decision, points out that while arbitration protects employers from class-action lawsuits, it is a rare occurrence that employees actually band together to bring group harassment claims. He also notes that courts are often more receptive to employers' defenses in harassment claims than arbitrators tend to be, and that there are legal defenses that judges must consider during court cases that arbitrators often choose to ignore or negate due to their purview of fairness.
Also, employers do not have to face juries in sexual harassment claims (except in a small fraction of cases), but arbitrators require full-fledged hearings. Lastly, companies are starting to exclude a mandatory requirement to have harassment claims brought through arbitration programs out of fear of not seeming transparent about their anti-harassment policies. As Finkel opines, this ". . . avoids #MeToo objections to arbitration programs." Many employment law attorneys are on board with the notion that harassment should be subject to public scrutiny so that a ". . . victim's [sic] ability to work collectively to combat sexual harassment is not undermined," notes Esra Hudson, an attorney with Manatt in Los Angeles, California.
Therefore, attorneys like Hudson encourage employees with harassment or discrimination claims to voluntarily pursue arbitration if they'd like to, but not push to make it mandatory for all. Hudson points out that this could, in turn, protect repeat offenders. It seems that some states are following suit, such as New York, which opted to restrict the enforcement of mandatory arbitration for sexual harassment claims, however the Federal Arbitration Act (FAA) may preempt a state law such as this. Time will tell how this fleshes out with the reception it receives from the legal profession and the #MeToo movement going forward.
LaborSoft's innovative technology is one of many integral solutions that keep your business, in business. Our employee relations analytics, case management workflows, and our central repository of documentation streamlines case management to mitigate risk of operational bottlenecks, costly lawsuits, and legal ramifications stemming from HR issues and complaints. This sensitive data requires that maximum security protocols are in place and that your information is protected at all times.
------------------------------------------------------------------------------------------------------------Contact us for a customized demonstration and learn how LaborSoft can help you improve communications, build a more collaborative, safe, and supportive workplace, while reducing the likelihood of costly litigation.