Making Sure You Meet the May 31st EEO Reporting Deadline
As an HR manager or company owner, you probably breathed a sigh of relief when the federal government announced in February that the EEO-1 reporting deadline was extended to May 31 as a result of a "partial lapse in appropriations" to the EEOC during the recent government shutdown. If you got a jumpstart on it, you know that the electronic portal for the EEO-1 survey has been open since early March 2019. However, now that the deadline is quickly approaching, what does HR have to do to be in compliance?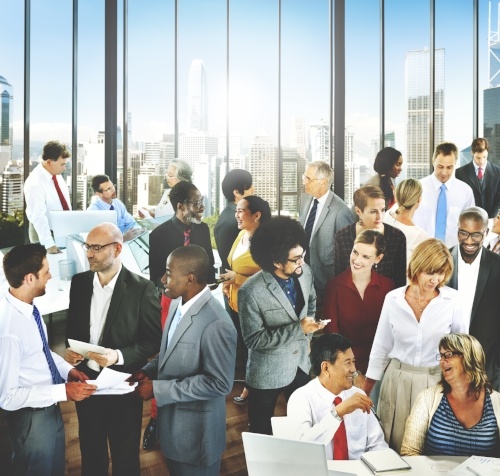 Requirements & Instructions
If your business has at least 100 full-time and part-time employees or at least 50 federal contractors (along with a prime contract or first-tier subcontract amounting to $50,000 or more), the EEOC mandates you to collect workforce data on gender, race/ethnicity, and job category. This data is collected for a multitude of reasons, such as civil rights enforcement, employer self-assessment, and research/analysis of employment trends and patterns including the representation of women and minorities within businesses and/or regions. This information is then shared with other federal agencies so as to avoid duplications of data and reduce the employer's burden. While the data is kept confidential due to Section 709(e) of Title VII of the Civil Rights Act of 1964, aggregated data is made available to the public on the EEOC website.
By now (if you've submitted the EEO-1 survey in the past), you should have received detailed instructions from them with your login information for access to the web portal. However, if you are a first-time company filing the EEO-1 survey, you can obtain your company number and password by going to http://www.eeoc.gov/eeo1survey, clicking "First-Time Filers", and following the instructions from there. If for some reason you registered and did not receive your company number and password, you need to contact the EEOC Employer Data Team at e1.techassistance@eeoc.gov.
Why Is This Important?
Besides being mandatory to file this company demographic information as set forth in Title VII of the Civil Rights Act of 1964, it also keeps the EEOC apprised of any red flags regarding equal opportunity hiring practices. This, in turn, correlates to any complaints lodged against companies regarding unfair or discriminatory practices in terms of hiring. Clearly, the EEOC is constantly monitoring any type of complaint activity within businesses, but your company should also be doing this itself.
LaborSoft has a great in-house solution to manage any EEO claims or complaints filed so that your HR department is not caught by surprise and remains in compliance. With the EEO Manager. you'll be able to track and manage case progress and timelines. It will also be easy to centrally archive and retain critical case documentation in the cloud. You can use this central hub to answer federal requests with ease, or quickly report on employee treatment and trends throughout the organization. It offers a dedicated place for case intake and management, documentation of outstanding investigations, and reporting and analysis capabilities.
LaborSoft's innovative technology is one of many integral solutions that keep your business, in business. Our analytics, case management workflows, and our central repository of documentation streamlines case management to mitigate risk of operational bottlenecks, costly lawsuits, and legal ramifications stemming from HR issues and complaints. This sensitive data requires that maximum security protocols are in place and that your information is protected at all times.
------------------------------------------------------------------------------------------------------------------------
Contact us for a customized demonstration and learn how LaborSoft can help you improve communications, build a more collaborative, safe, and supportive workplace, while reducing the likelihood of costly litigation.