What Are the 3 Things HR Should Know About Title IX?
Sexual harassment is far from just a workplace issue. On the contrary, discrimination and harassment presents itself early on and within the education system.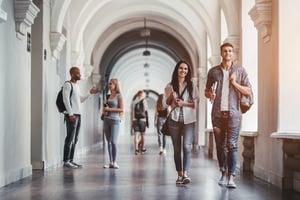 As such, Title IX was enacted to protect students' rights and to ensure a safe and just place for study.
What is Title IX?
Passed as part of the Education Amendments of 1972, Title IX exists so that no person in the United States shall, on the basis of sex, be excluded from participation in, be denied the benefits of, or be subjected to discrimination under any education program or activity receiving Federal financial assistance. While Title IX does impact recruitment, admissions, athletics, and employment within a school system, a lot of attention has been placed as of late due to the particular increase in sexual harassment and discrimination complaints on campus. It's important that a school's HR staff have an implementation plan in place to uphold Title IX requirements or risk penalty of noncompliance.
3 Things You Should Know About Title IX
Schools Must Have a Title IX Coordinator.
A designated member of your HR staff should be the point person for Title IX compliance and to facilitate issues or grievances that arise. While this individual may have other responsibilities within the school, those tasks cannot impede on their ability to uphold Title IX requirements or face potential noncompliance. This person's contact information should be readily available to students and parents.
A Sexual Discrimination Policy Must Be in Place and Acknowledged.
Whether it's widely distributed or easily accessible, school policies and procedures relating to sexual harassment and discrimination complaints on campus must be readily available. This should include specifics on prohibited behaviors and treatment and discuss policy violations.
Have a Grievance Plan in Place.
There should be a clear and concise plan that is enacted the minute a Title IX complaint is documented. This will ensure the grievance is processed and investigated by HR with the utmost accuracy to ensure a just resolution. In addition, mitigation training of staff to identify potential risk areas can prevent sexual discrimination, harassment, and exploitation on campus before it occurs.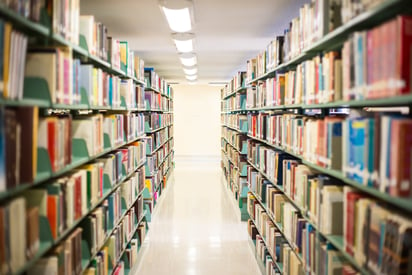 The paper trail that accompanies campus complaints and investigations can be intimidating though necessary to resolve issues. While many schools rely on spreadsheets and manual entry procedures to document Title IX complaints, often these are less than efficient to handle the accuracy or discretion for privacy.
LaborSoft is the number one partner for configurable, cloud-based technology that makes it easy for you to document and archive all supporting materials for Title IX issues and grievances. With a secure, centralized database, your Coordinator can better manage compliance requirements and oversee school policies.
Contact us for a customized demonstration and learn how LaborSoft can improve communications, and help you build a more collaborative, safe, and supportive campus.